Bronwyn Oliver, Artist and Teacher, 1985–2003
Acclaimed Australian artist Bronwyn Oliver taught art at Cranbrook for 18 years (1985–1994, 1995–2003). Receiving her Masters of Art in London in 1983 at Chelsea School of Art, she arrived at Cranbrook shortly afterwards in 1985.
Oliver's students remember her as happy and positive, creating a "supportive" and "hospitable" classroom for her students, who she called "her boys". She balanced high standards with the freedom to create in school. Kip Williams, an Old Boy (OC 2004) and the youngest Artistic Director in the Sydney Theatre Company's history, was in her class for three years. He was left with a strong impression of her ability to expand his thinking, which he believes later helped him to foster his own creative career. He told the Sydney Morning Herald in 2016 that "[s]he instilled within me a form of creative radicalism that has been incredibly shaping in my life—a way of thinking that encourages you to break walls."
Oliver's own art was distinctively organic. She worked in metal to create plant-like or biological sculptures. They had beautifully complex details reminiscent of fossils or prehistoric life. So committed was Oliver's technique that it seemed as if they had grown, rather than having been sculpted, into existence. Her art dealer, Roslyn Oxley, with whom Oliver was also close friends, described Oliver's work as having its own language: it had "beautiful, refined forms with intricate, sometimes aggressive, sometimes soft structures within the forms. The detail sort of summed Bronwyn up."
The living aesthetic made Oliver's sculptures feel harmonious, but they could also be awe-inspiring, especially when executed on a large scale. She was commissioned often, including for important public sculptures. The two works with which Sydneysiders are most familiar are Magnolia and Palm, because they sit in the Botanical Gardens by Sydney Harbour. Her biggest work was Vine, a 380-kilogram, nearly 17-metre long aluminium sculpture suspended from the foyer ceiling of the Sydney Hilton Hotel, and which curls and twists as if it naturally grew there. Oliver envisaged it "to be like a vine or a tendril, reaching up to the light."
Even though she had become a successful artist during her time at Cranbrook, Oliver continued to teach there for many years. She achieved a comprehensive body of work, which her friend Ian Howard (Professor at UNSW's Department of Art and Design) later called a "Herculean output of sculptural works", but she also maintained her teaching long into her art career because her students helped to ground and inspire her.
Oliver died suddenly in 2006 at 47 years old, cutting short a fruitful life. The Sydney Morning Herald's art critic, John McDonald, said at the time of her death that she would have undoubtedly gone on to even greater heights as a sculptor. Professor Howard fondly remembered Oliver as "intuitive yet disciplined, sensitive yet tough, focused yet ever inquisitive, able to display a masterly control of warmth, expression and communication amidst an underlying and at times painful distrust of the relationships that are part of our everyday lives.  All this contribut[ed] to the development of an outstandingly professional and productive career."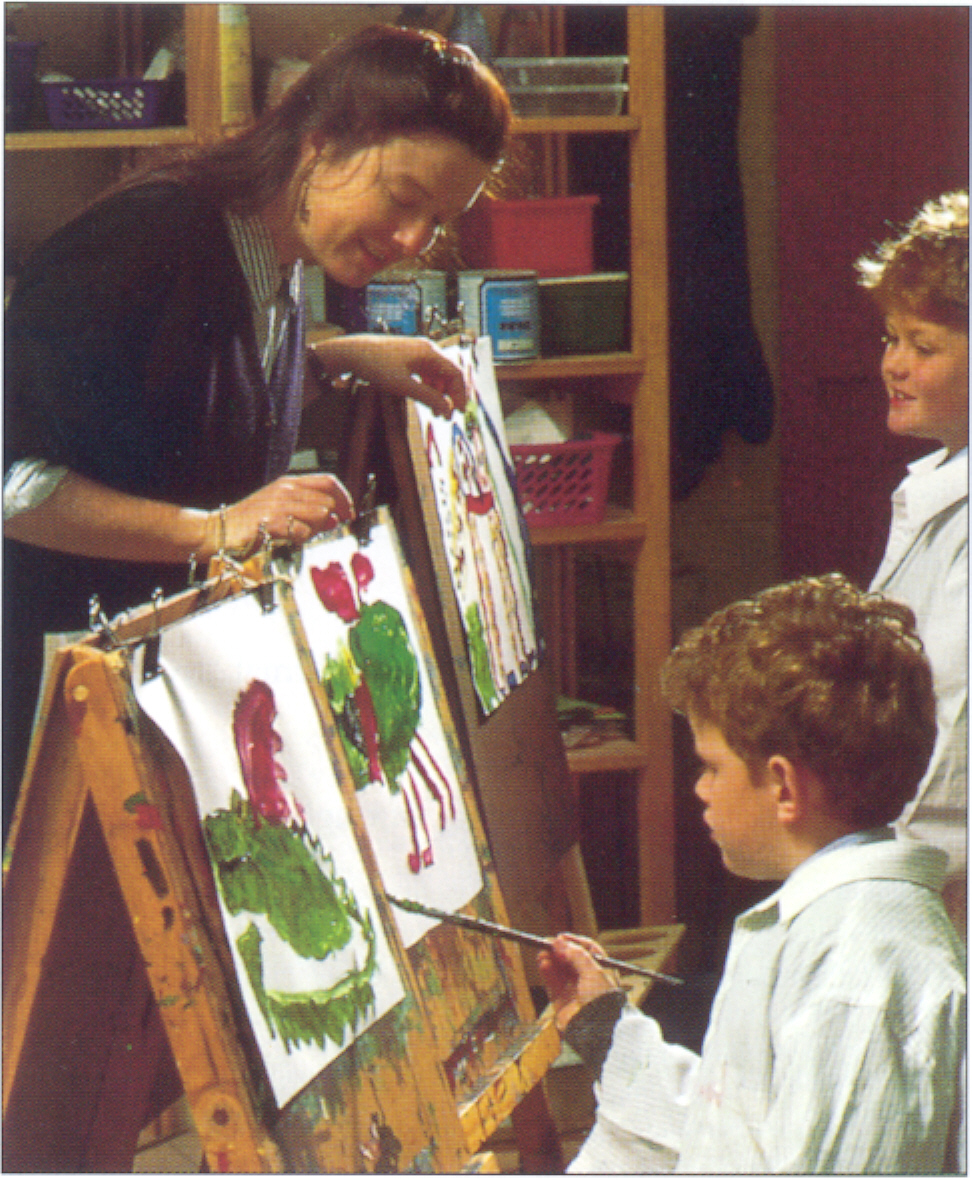 Select Bibliography
Hannah Fink, Bronwyn Oliver: Strange Forms, Piper Press, 2016.
Professor Ian Howard, "Obituary for Bronwyn Oliver (1959 – 2006)", Artlink, Vol. 26, No. 3.
Sunanda Creagh, "Solitary end to sculptor's intensely private life", The Sydney Morning Herald, 13 July 2006.